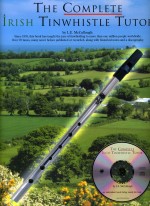 The Complete Irish Tinwhistle Tutor by L.E. McCullough
Since 1976 this book has taught the joys of tinwhistling to more than one million people worldwide. Contains 72 tunes, many never before published. Historical notes, precise instructions in all areas pertaining to the tin whistle. Illustrated with musical examples and tablature. Contains ornamentation exercises on grace notes, triplets, rolls, trills, all the things that make the tin whistle sound authentic.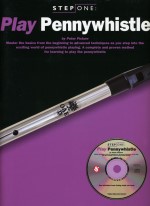 Step One: Play Pennywhistle
by Peter Pickow
As the title says, this is a perfect "Step One" for the absulute beginning whistle player. Master the basics from the beginning to advanced techniques as you step into the exciting world of pennywhistle playing. A complete and proven method for learning to play the pennywhistle.